Planned Maintenance: An Operator's Guide for Refrigeration Equipment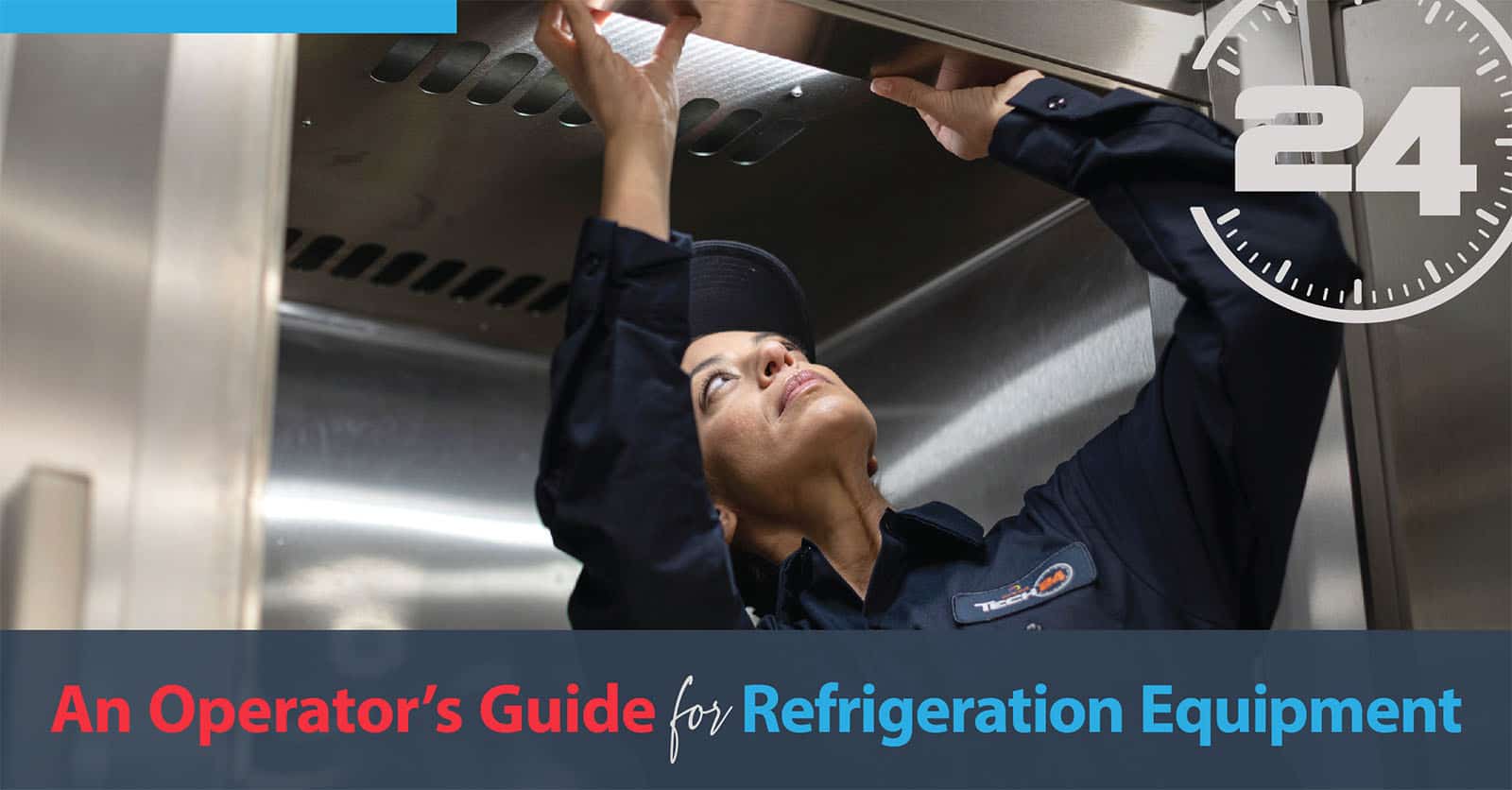 In a time of rising prices, supply shortages and budget cuts, planned maintenance may be shifted to the back burner if your refrigeration equipment is operational or has been recently installed. Yet there are many reasons a routine maintenance plan should not be shifted to the "maybe later" expense category.   
The real cost of unplanned or "reactive" maintenance  
The alternative to planned maintenance, reactive maintenance is the approach of repairing equipment only when it has resulted in a failure, with the hope that the cost of repair/replace will be less than a planned maintenance program.  
However, the "run-to-failure" mindset for those on a tight budget may often result in much larger and unforeseen costs — far beyond the repair cost alone. Here are a few of the potential expenses that could result from reactive maintenance: 
Extensive downtime, resulting in lost revenue while closed

 

More costly repairs and replacements, often resulting in premium emergency service fees for afterhours, weekends or holidays

 

Spoiled food costs should a refrigeration unit fail and temperatures rise above food safety standards

 

Wasted staff labor hours during unexpected downtime

 

Supply chain issues that make finding repair or replacement parts difficult in a short amount of time, increasing downtime

 

Customer dissatisfaction and negative feedback

 
The unexpected savings from planned maintenance 
There is more than meets the eye when looking at the benefits of implementing a routine planned maintenance program for your refrigeration equipment.  
Although the main goal may appear to be to catch an impending failure before it happens, planned maintenance can also extend the life expectancy of equipment by up to 30% simply by reducing the wear on your costly refrigeration units. For example, compressors in unmaintained refrigeration systems operate under excessive pressures and temperatures, which in turn, decreases the energy efficiency and the life of the system. And with an average life expectancy of about 10 years for a commercial refrigeration unit, an additional three years of service can be a huge boost!  
Another unexpected perk to routine planned maintenance is the potential reduction in energy usage. Refrigeration equipment can account for as much as 50% of a restaurant's total power usage. When planned maintenance is performed on these systems, energy costs can be reduced by as much as 10% through increasing efficiency. With the cost of electricity up nearly 5% since the summer of 2021, that amount of savings can add up quickly.  
Why planned maintenance is especially important for refrigeration equipment 
Although a planned maintenance program for all commercial kitchen equipment is a wise investment, it is especially crucial in the case of refrigeration equipment.  
In the restaurant industry, food safety and the proper handling of cold food is essential to comply with Hazard Analysis Critical Control Point (HACCP) regulations under the U.S. Food & Drug Administration. And under these guidelines, when the temperature of food falls outside HACCP standards, it can result in hefty fines as well as the loss of the food itself.  
In addition, refrigeration equipment is quite costly to repair. For example, compressor replacements are some of the most expensive foodservice equipment parts.  Compressor failures can be even costlier if a neglected system has resulted in a release of acid inside the unit — a scenario that results in more parts needing to be replaced.  
By performing refrigeration equipment maintenance on a routine schedule, you limit the possibility of needing to shut down due to an expensive emergency replacement or a safety hazard.  
Frequently asked questions about planned maintenance programs 
How often will I need planned maintenance?




This can vary depending on the nature of your business/type of establishment. For instance, a 24-hour restaurant will need more frequent planned maintenance than a breakfast diner or coffee shop. Tech24 can help you determine the best maintenance timeline that fits both your equipment needs and your budget.

Are there any preventative maintenance tasks I can do myself?


Yes. You should perform regular visual inspections of gaskets and door hinges for any that are torn. It is also recommended that you clean and sanitize equipment on a consistent daily or weekly basis, depending on your type of establishment. We recommend keeping a detail log of all cleaning and inspections and training employees on recordkeeping standards as well. 

How can I determine the value of planned maintenance for my business?


You can measure the cost of a potential shutdown of your restaurant, as well as the ROI of planned maintenance, by using these formulas:

a. Avoided Cost Formula = Guest Checks Per Hour x Average Cost Guest Check x Repair Time 
For instance, if you had 20 guest checks (per hour) x $20 (average cost per guest check) x 5 hours (repair time), the avoided cost would equal $2,000. 

b. Preventive Maintenance Gain Formula = Repairs Not Needed Per Year + (Replacements a/ Years of Increased Expected Life) + Avoided Cost Per Year
As an example, if the repairs not needed per year were estimated to equal $4,000, and you have avoided 2 condenser replacements to the tune of $1,200 and have increased your life span by 3 years (30%), your preventative maintenance gain would equal $8,800.

Can I customize my planned maintenance program?


Absolutely. As each establishment is quite unique, we do not recommend an out-of-the-box maintenance solution. Our technicians will work with you to customize a plan that fits both your budget and the nature of your equipment to optimize your benefit. We can develop a program to cover your entire kitchen — or select equipment. It's your choice!

 
What does a Tech24 planned maintenance program look like? 
Although each of our planned maintenance programs is customized to fit our customers' needs specifically, there are a few tasks you can expect. A skilled technician will:  
Clean condenser and evaporator coils

 

Clean evaporator pans and drain lines

 

Visually inspect filters and replace as needed

 

Verify correct unit operation

 

Assess inefficiencies and determine if there are measures that could be taken that would reduce operational cost

 

Identity potential safety hazards such as loose wires, frayed power cords or gas leaks

 
Create your planned maintenance program with Tech24 
The cornerstone of a smoothly functioning restaurant is properly maintained, reliable equipment. Even the most efficient and knowledgeable commercial kitchen operators cannot do their jobs when a failure happens. Implementing a comprehensive and proactive — not reactive — maintenance plan can make a lasting impact on the continued success of your establishment.  
Ready to learn more about how Tech24 can help you build a maintenance plan specific to your kitchen equipment that works within your budget? Reach out to us. We'd love to discuss how to make a planned maintenance program work for you!