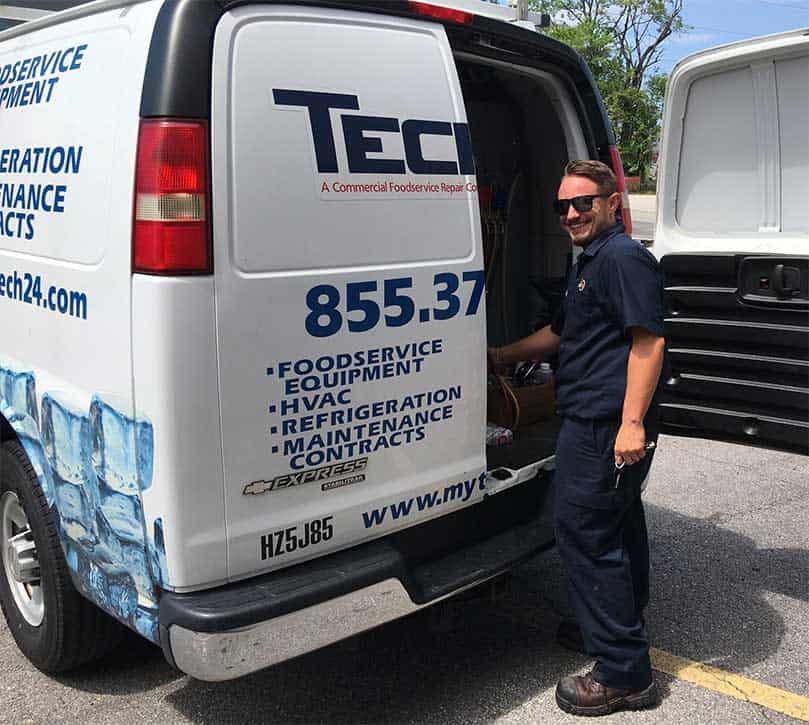 We're looking for team members that expect to be the best in the industry.
We're looking for team members that expect to be the best in the industry.
Tech-24 is a professional commercial foodservice equipment service organization with 50 markets coast to coast and five training facilities that make up Tech-24 University. We have long-standing customer relationships with global and national brands in restaurants, C-stores and concessions, plus authorized parts and service relationships with the foodservice industry's leading OEMs.
We're always looking for qualified team members to uphold our high standard of customer service. Click below to browse current openings.
The Benefits of a Nationwide Professional Service Organization
Opportunities for advancement, plus:
Tech-24 endeavors to make www.mytech24.com accessible to any and all users. If you would like to contact us regarding the accessibility of our website or need assistance completing the application process, please contact Human Resource Manager, Kayla Dyson in the Human Resources Department at 864-382-3069 or accommodations@mytech24.com (this contact information is for accommodation requests only and cannot be used to inquire about the status of applications).
Tech-24 is an equal opportunity employer. Qualified applicants will receive consideration for employment without regard to race, color, religion, sex, sexual orientation, gender identity, national origin, disability or protected veteran status. For our EEO Policy Statement, please click here. If you'd like more information on your EEO rights under the law, please click here.
Professional Services Instruction & Certification
As members of a professional service organization, our technicians meet specific standards for service and repair work on commercial foodservice equipment, plumbing and HVAC. Tech-24 University provides entry- through advanced level instruction in electrical, gas, steam and refrigeration commercial appliances.
Our classes have a maximum of 12 students, to create a high-intensity, immersive learning experience that teaches more effectively than the old "ride and learn" approach. We'll teach you how to excel under pressure, troubleshoot and solve customer problems, with an emphasis on improving equipment reliability and uptime.
What Does The Recruitment Process Look Like?