Commercial

Plumbing Repair



Commercial Foodservice Plumbing
Repair & Service
Northern VA • DC Metro Area Only
Our skilled and licensed plumbers can handle all of your commercial foodservice plumbing, gas and drainage issues. We inspect, install, service and replace all major OEM brands, with years of experience in dealing with legacy equipment.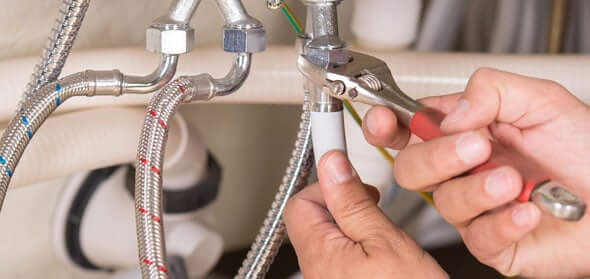 We keep the pipes clean and more
Tech24 can snake drains, replace spray hoses and repair leaks. We can deploy our 4000 psi/18 gpm hydro-jet to clean your drains thoroughly — and like all of our services, we have a 24/7 schedule for emergencies.
Leaking faucets

Clogged drains

Pre-rinse hoses

Sump pumps repair or replacement

Sewer lines inspections

Pressure reducing valves

Install drain lines

Hydro-water jetting

Video camera pipe inspections
Leaking drains

Water leak

Water heaters

Frozen or broken pipes

Sinks

Mixing valves

Toilets

Grease trap/interceptor cleaning

Smoke test lines for leak detection
Plumbing Repair
Services Include:
On site commercial foodservice plumbing service repair (including factory-authorized warranty service)
24/7 Plumbing Services
Available In:
Northern VA & DC Metro area
Call: (888) 774-4950