Commercial Refrigeration Repair
Commercial Refrigeration Repair & Service
Tech-24 trained, certified technicians provide complete service and repairs for all of your commercial refrigeration equipment. We offer the nationwide coverage large national chains need with fast local service. Our technicians can minimize or eliminate unplanned downtime with planned maintenance, but they can show up fast in an emergency — when a walk-in goes down right after a food delivery or the ice maker quits right before the holiday weekend.
Tech-24 provides 24/7 service and repair for commercial refrigeration equipment nationwide.
We work on all kinds of commercial refrigeration equipment, with extensive training for the service and repair of: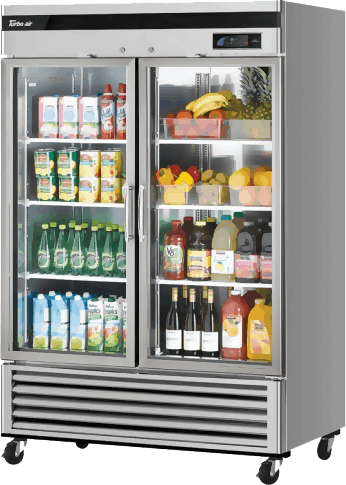 Ice Makers

Coolers

Refrigerators

Freezers

Walk-In Coolers

Walk-In Freezers

Keg Coolers

Beer Coolers

Bottle Coolers
Reach-In Refrigerators

Reach-In Freezers

Make Tables

Prep Tables

Undercounter Refrigerators

Blast Chillers

Blast Freezers

Display Cases
Commercial Refrigeration
Repair & Services Include:
On site commercial refrigeration equipment repair (including factory-authorized warranty service)

Independent quality assessments
Call today for fast,
experienced service
We make sure everything's cool with your refrigeration equipment.