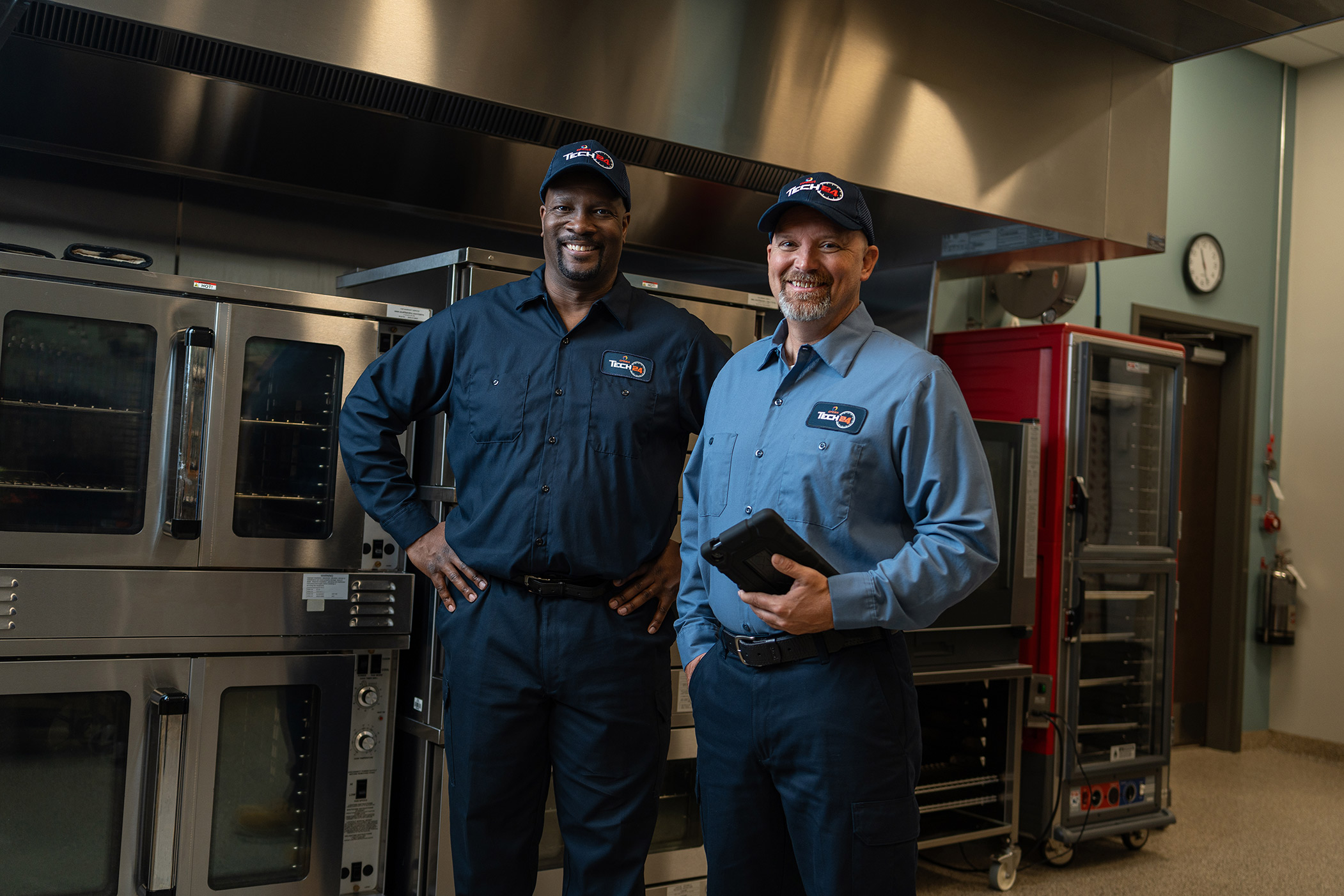 The service industry leader — nationwide
Fast, commercial foodservice equipment, repair & preventative solutions
Repair Services
Our expert technicians can help you with commercial equipment installation, repairs, planned maintenance, and special projects.
Industry experience
Restaurants, convenience stores, grocery stores, retailers, corporations, governments, schools, and entertainment venues trust Tech24.
National coverage
Your single source for food service equipment repair and maintenance in major metropolitan markets from coast to coast.

Full-service solutions from coast to coast
Tech24 is your single source for commercial refrigeration, cooking, beverage and HVAC equipment repair and maintenance. At Tech24, we provide our expert technicians with extensive training and the latest technology. You can be sure that your equipment will be repaired the right way for the best possible service experience.
Our licensed and insured foodservice equipment repair technicians stock an expansive inventory of replacement parts to get your equipment back up and running as quickly as possible.

Growing stronger every day
For more than 40 years, Tech24 has been committed to providing the ultimate service experience, and that commitment continues as we expand our reach across the country. By building an all-star team through hiring the best technicians, building relationships with select service partners and growing our family of Tech24-owned companies, we are proud to deliver the superior service our customers have come to expect, nationwide.
Tech24 family of partners
Interested in joining the family?
If you're a business owner in search of a new opportunity for your service agency, discover new possibilities for you and your team through Tech24.
Need service now?
Whether you need a repair or want to schedule installation, regular maintenance, or a special project, you can count on Tech24's fast response and fair, honest pricing.
CALL US TODAY! 888-774-4950